Usability Lab Support Services: LabManager+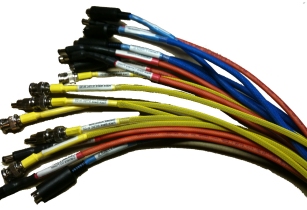 Back in the day when scan converters roamed the earth, companies with usability labs had staff on hand to help with A/V-related matters. These were the Usability Lab Managers. Ovo Studios drew upon that job title to name our LabManager+ Services.
LabManager+ Services protect your company's investment in your fixed or portable usability lab.
Ovo Studios staff are on-call to help you with troubleshooting or configuration support.
Ovo Studios stocks loaner equipment to keep your lab up and running if a piece of equipment malfunctions.
During the period of time that a LabManager+ agreement is in force, Ovo Studios waives charges for time unless the problem pertains to a computer that your company sourced. This time waiver even includes trouble-shooting trips in the event that a problem cannot be diagnosed over the phone with a dedicated representative from your team. In cases like these, your company simply reimburses our actual travel costs.
LabManager+ is provided to all usability lab customers for the first year of their lab.
We can't say that our labs are perfect, but we stand by our customers. LabManager+ exemplifies that commitment.